Don't let the unknown keep you up at night.
As a business owner, you come into contact with so many people, and situations that could put your business at risk. You rarely have control over the actions of others, that's why General Liability insurance provides such vital protection for your business. From injuries on your property to your products or services causing damage, General Liability can reduce the financial risks associated with a variety of business-related situations.
Bringing You Coverage From the Most Trusted Carriers
Your insurance is only as good as the carrier you choose. You want to know that when the time comes, they will be committed to keeping their promises. That's why Benchmark Insurance represents the best carriers in the industry. Each carrier offers comprehensive insurance coverage for most businesses.
Benchmark Insurance Does it Right
We care about your business and go out of our way to be available when you need us and to make sure your coverage is complete so that your livelihood is secure. Simply put, you won't find a better insurance agency for your firm.
Contact Scott Bradshaw, our in-house General Liability Insurance professional.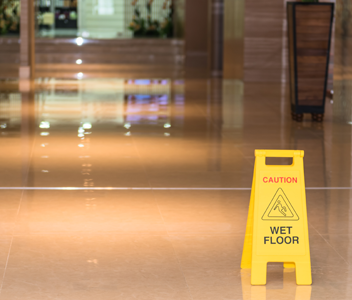 So what does it cover?
Injuries on your property, such as slips or falls

Bodily injury or property damage to a third party caused by your work or your employee's activities

Liability of others you assume under contracts

Bodily injury or damage to another's property arising from a defect in your product

Libel, slander, or business disparagement

Copyright infringement in your advertisement