An Earthquake or Flood Shouldn't Wash Away Your Savings
Did you know Utah averages 34 earthquakes annually? Did you also know that many areas in Utah are impacted by flash flooding? It's human nature to assume these things won't affect you or your home, but earthquakes and floods can and do happen in Utah. Few investments are more important to protect than your home. Earthquake and Flood insurance is an affordable and smart choice. Our insurance experts help you find the right policy for your location and needs, giving you peace of mind.
Bringing You Coverage From the Most Trusted Carriers
Your insurance is only as good as the carrier you choose. You want to know that when the time comes, they will be committed to keeping their promises. That's why Benchmark Insurance represents the best carriers in the industry.
Contact Kourtney Croft, our in-house Personal Insurance expert.
Earthquake Loss Prevention Tips:
Secure your water heater with earthquake straps

Keep a gas-shut-off-valve wrench handy and know where your gas valve is located

Anchor tall, heavy, or unstable furniture to the wall
Earthquake Hazard Map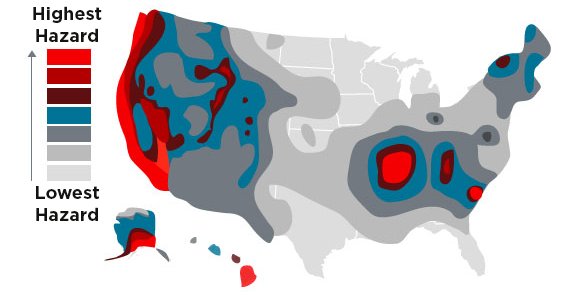 Flood Loss Prevention Tips:
Make sure your sump pump is operational and your battery is fully charged (or you have a secondary power source)

Direct water away from your home, make sure your yard slopes away from it

Make sure all family members know how to shut off utilities in an emergency